Oil & Gas Equipment and Procurement Services
With over 15 years of experience, we have an upper edge to serve the oil & gas industry through our global presence.
Our expertise lies in procurement, scheduling, cost controlling, planning, assuring quality, field & third-party inspections and expediting services. Our understanding in sourcing enhances the analysis, negotiation and evaluation process for clients as well as our suppliers. We source a variety of products for the oil and gas industry.
We make sure that are entire sourcing operation is executed from reliable entities, manufacturers (OEMs) that have a proven track record of supplying reasonably priced and genuine products. Our suppliers are well aware of the regulations & guidelines for the products they serve.
Our employees are qualified and professional across our various offices to make sure that they are able to provide valuable advice and assistance to our customers by offering relevant products to suit their requirements.
Our trading team has extensive hands on experience in all aspects of physical oil trading, wet chartering, onshore & floating storage operations, ship to ship (STS) cargo transfer operations, cargo insurance, trade finance and international banking to add safety and efficiency to our physical transactions.
Central to the success of our business are the longterm relationships we have built within the global finance sector. Global Link is known and trusted for its pragmatic, carefully structured approach to financial management.
Global Link offers commercial support with specially tailored, structured transactions, applying our risk management, financial and investment expertise. We have been successful in building long-term relationships in the financial sector and diversifying its banking relations.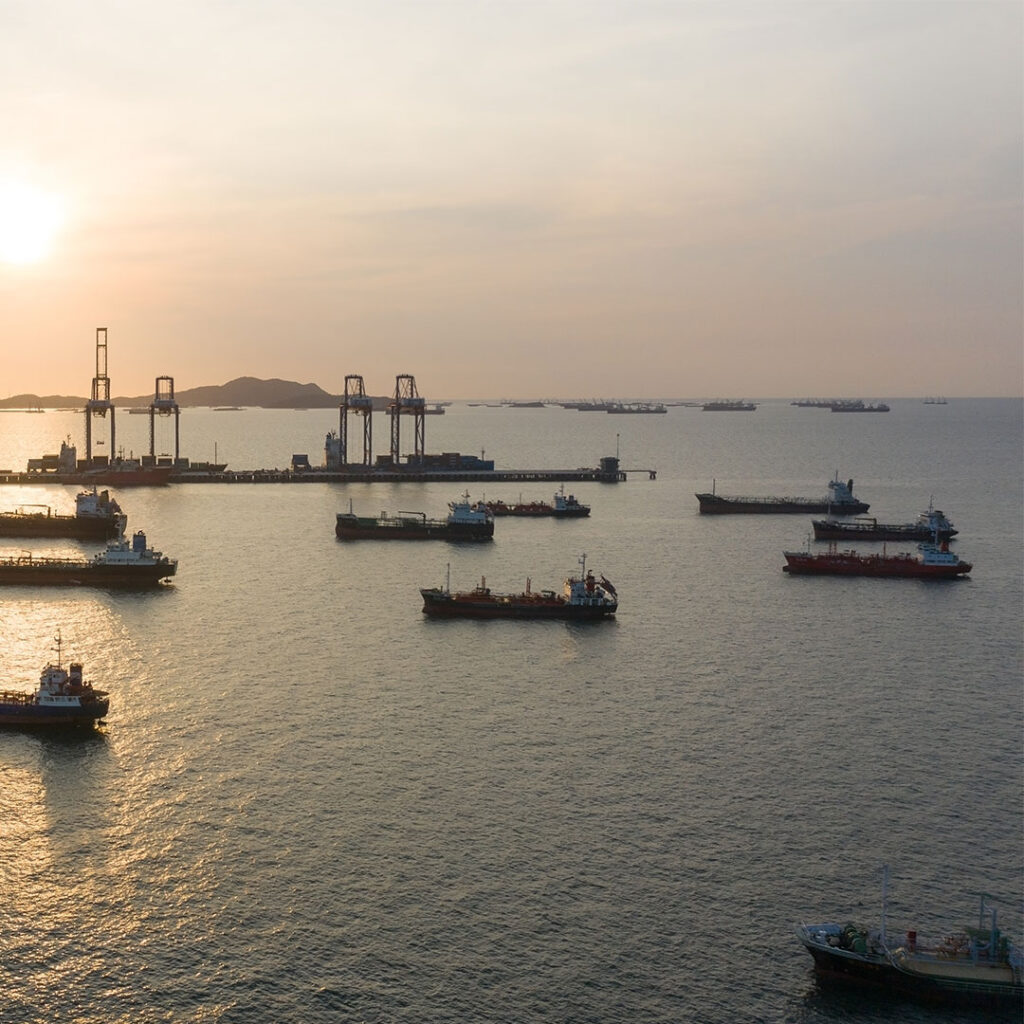 Trading is at the heart of Global Link business. We have expanded our trading portfolio to include the global sourcing and delivery of crude oil and refined oil products, LPG, natural gas, LNG, and metals. From our main trading offices in USA, Switzerland, Greece, Saudi Arabia, UAE and Bahrain. We originate and implement physical, single and multicommodity trading solutions that create value and commercial advantages for our customers and counter-parties.
Global Link moves commodities from where they are sourced or stored to where they are demanded most. The trust of our customers is based upon our proven record for creating trading solutions that mitigate risk while safely and efficiently delivering quality, convenience and value.
Global Link strategic geographic presence and our relationships it enables us to source physical commodities and deliver them to locations required by our clients.
Through blending or the multi-use characteristics of certain commodities, such as refined petroleum products, we create added value products.
Utilizing storage facilities and our financial skills we offer solutions for the demand of our clients.
Global Link is a trader of crude working globally. We offtake crude oil from producers of all sizes and manage its trading, financing and supply to counterparties and clients.
Our physical availability continues to expand and diversify, as Global Link consistently increases trade capacity.
Global Link has crude oil trading specialists that have first-hand knowledge and expertise in the markets and maintain long-term relationships with key market participants, producers, refiners, logistics companies and storage experts.
Refined Products & Energy
Global Link is expanding globally and we have also broadened our trading portfolio into new commodities. From crude oil, we began trading in refined petroleum products, including gasoil, fuel oil, and gasoline. Global Link then further expanded into natural gas and liquefied natural gas (LNG). Global Link proven trading model and relationships in the finance sector have enabled our continued and successful expansion.
Heavy Fuel & Feedstocks
With access to storage and blending equipment in hubs, Global Link is able to respond quickly to all kinds of demands for low and high sulphur bunker, as well as for heavy fuel for power generation from 0.3% to 3.5% of sulphur content.
Middle Distillates
Middle distillate trading represents a central aspect of Global Link trading portfolio. Global Link trades a full range of middle distillates, including heating oil, diesel and jet.
Gasoline
Global Link blending, storage and logistics capabilities enable us to take advantage of arbitrages that arise from often significant price differentials that exist between or even within various countries.
LPG
Global Link has access to LPG which allows us to respond quickly to the demands of our clients which we trade worldwide.
Natural Gas & LNG
Global Link has strong resources and is an established player in Natural Gas & LNG.
Pipelines & Storage
Our logistical flexibility to efficiently place different crude grades into various markets, enabling us to quickly take advantage of arbitrage opportunities.
Terminals
Terminals are complementary assets for our trading activities. They provide ready access to physical energy flows from diverse sources and so enhance our trading positions, while the availability of storage and vessel berthing create time spread and cross-geography arbitrage opportunities.
Refineries
Refineries complement Global Link trading function by creating greater operational efficiency across the supply chain. We leverage our expertise and relationships with crude suppliers to gain access to the types of crude oils processed at our refineries.
Metals
Metals is a central aspect of Global Link long-term growth strategy. We are well positioned to supply growth markets. We are venturing into major strategic investments in Africa which will be another driving force behind Global Link substantial growth.
Upstream
Global Link is also evaluating investments in exploration, appraisal, development and production opportunities as a part of its strategy of diversifying along the energy supply chain. Our expertise in both finance and the oil & gas sector contribute to the realization of overlooked or undervalued upstream opportunities.